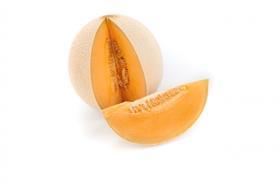 International seed company Rijk Zwaan will use its platform at this year's PMA Fresh Summit New Orleans, which takes place on 19-21 October, to debut its Beach melon concept, which will include the new Cayucos Beach RZ.
These are Cantaloupe varieties that Rijk Zwaan describes as having a 'unique combination of taste and shelf life', which open up opportunities in the US for growers, retailers and food service companies.
'Consumers love delicious, juicy Cantaloupes,' the group stated. 'The Beach varieties Cayucos Beach RZ and Santa Monica Beach RZ are an excellent alternative to traditional Cantaloupes that taste great but have only a limited shelf life.'
The Beach melons combine characteristics that deliver an aromatic flavour profile and good shelf life, with a Beach variety described as an ideal mix of the Western Shipper and Harper types.
'What's more, the up-to-date package of disease and pest resistances gives growers the harvesting reliability they need,' the company added.