Despite a challenging 12 months, Hillfresh has still seen much change and category growth, according to Hans van den Heuvel
Dutch fresh fruit and vegetable importer Hillfresh has taken steps forward both in-house and in the field this year, enhancing its operations and its product offering.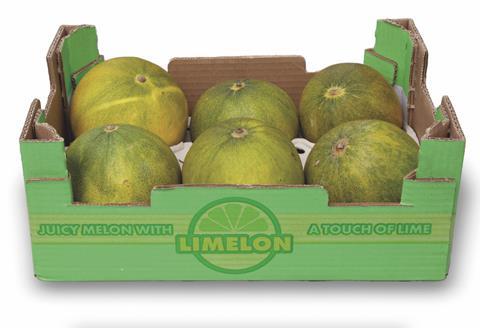 "We have a very challenging year behind us as we implemented our new IT system Business Central last year," explains Hans van Den Heuvel, managing director at Hillfresh. "It is a big investment to be ready for the future and of course such an implementation always comes with the necessary extra workload to get everything done properly and as planned."
As if that were not enough, a day before Christmas the group moved to a new, state-of-the-art office on Pesetastraat in Barendrecht.
"On the site of our old office, the Barendrecht municipality expects to build 4,000 houses. It is a great pleasure for all employees to work from there now every day," Van den Heuvel adds.
Hillfresh has spent a great deal of effort this year to expand its retail and customer service team, and Van den Heuvel says the group will soon further strengthen its retail sales in continental Europe.
In terms of products, its focus remains on grapes, citrus and melons, which account for 75 per cent of the business, while the exotics category is "growing rapidly".
There is also upwards movement at Hillfresh's exclusive cooperation in Namibia with Solar Grapes, where some 800,000 cartons are planned for this season. This is forecast to rise to 1m boxes in the next two years.
Elsewhere, Hillfresh continues to champion Limelon, which Van den Heuvel refers to as the "shining star" of the melon category.
"With our refreshing and surprising exclusive Limelon, for the first time we used four different video animations on social media in Germany to support sales," he explains.
"We look forward to building more programmed sales in the UK, Scandinavia and Southern Europe for the coming season. It is great to hear from our customers that the Limelon is a great addition to the melon category. People just love it."
The company plans to start with Limelon production in Dakhla, Morocco, to be four weeks ahead of Spain on the market and ensure a longer presence.
It is also testing in Brazil and South Africa, to develop the variety in local markets and for export to Europe. Next year, it may potentially develop production and sales in the US and Canada too.
"Of course, presenting ourselves at Fruit Attraction in Madrid with Limelon, together with our long-time partners Gregal in the Murcia pavilion, gives us another opportunity to plan meetings to grow the business," van den Heuvel adds.