Company's BeCrop technology now available to growers in Australia and Brazil
Biome Makers has announced that its soil health assessment tool, BeCrop, is now available to more farmers across the globe. The company has entered into a number of strategic partnerships with laboratories to extend its reach to key agricultural regions like Australia and Brazil.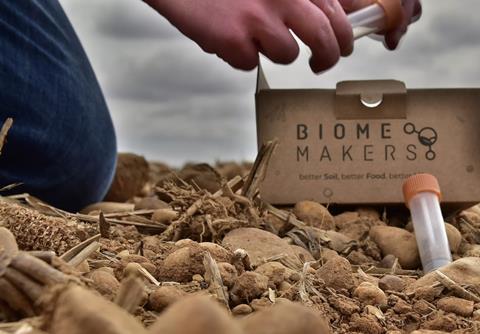 Founded in the Bay area of California in 2015, Biome Makers uses DNA sequencing to provide growers with predictive insights on how to understand and improve soil health to help them farm more sustainably. It has since conducted soil tests across more than 188 crops in over 50 countries.
Biome Makers also maintains the largest taxonomic database of microbes in agriculture. This resource plays a pivotal role in understanding the microbiome of soil ecosystems and its influence on crop productivity.
For example, a study led by Dr Héctor Ortega-Arranz, Dr. Alberto Acedo, and Beatriz García-Jiménez of Biome Makers used BeCrop to predict potato crop yield in Idaho, US, based on soil microbiome bioindicators.
The research allows potato farmers to make informed decisions about crop management and increasing yields, helps them in selecting the most suitable cultivar for their location, and enables them to optimise fertiliser application, irrigation, and other practices, enhancing crop growth and soil microbiome health.
Biome Makers said the study's findings have the potential to boost potato yield and profitability by leveraging the role of microbial communities in crop growth.
"We are excited to collaborate with labs worldwide to expand the accessibility of BeCrop to farmers in Brazil and Australia. These soil health tools are necessary in shaping the future of agriculture, and BeCrop equips us better to navigate the changing landscape of food production with greater precision and resilience," said Adrian Ferrero, CEO of Biome Makers.