Sales in southern European markets, particularly Spain, have been buoyant in first half of the season
Blue Whale says its apple sales in southern Europe have been "very positive and dynamic" for the first half of this season, particularly in the Spanish market.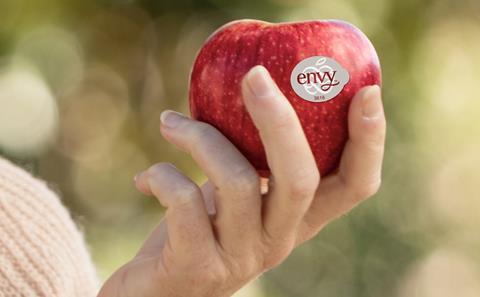 "While strong local production has set the pace in France and other northern European countries, our performance in export markets has been pleasing," said commercial director Marc Peyres, adding that apple stocks available for the second half of the season are lower than last year.
He said the company remained strongly committed to promoting its new varieties, in particular Envy and Candine.
"Both varieties have been very well received among Spanish consumers, and we are getting them into new sales channels," said Christelle Bertin, Blue Whale's marketing director.
Bertin said it is essential for growers to work closely with supermarkets and wholesalers to find joint solutions to the challenge of rising costs.
"We need to review pricing strategies, as other sectors have done, and work jointly on cutting shared costs to guarantee the sustainability of our production," she said.
Blue Whale said it continues to make progress on environmental, economic and social sustainability issues, through the implementation of biocontrols and natural pest management measures, regenerative agriculture, and new technologies like cartography and robotics.
"The management of resources, in particular water, as well as the reduction of chemical inputs, are among our main concerns," Bertin continued. "We work together with
our engineers and field technicians both in varietal development and in the implementation of our strategies."
As part of this innovation strategy, Blue Whale participates in key projects for the sector, such as Green Deal.
Blue Whale will be exhibiting at next week's Fruit Logistica in Berlin, where visitors will have the opportunity to catch up on varietal innovations and strengthen commercial relationships with the company.