Deal creates a citrus and melon giant with an annual sales volume of around 480,000 tonnes
Fremman Capital, the company private equity firm behind The Natural Fruit Company (TNFC), has acquired Bollo International Fruits for a reported sum of around €300m.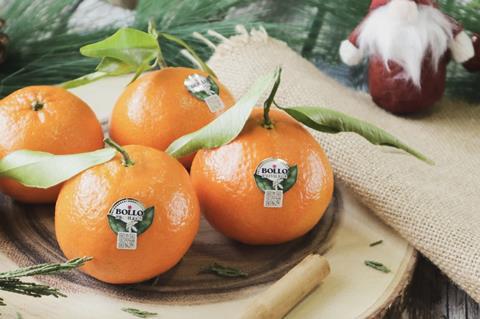 The deal, which is subject to regulatory approval, will create one of Spain's biggest agri-food companies with more than 7,000ha of citrus, melon and watermelon production spread over Spain, Brazil and Senegal, and an annual sales volume of around 480,000 tonnes.
Following Fremman Capital's purchase of a majority stake in Murcia-based TNFC in 2021, it has embarked on an ambitious growth trajectory as it seeks to position itself and a world-leader supplier of conventional and organic citrus through 12 months of the year.
Last February it acquired SG Marzal, a leading grower and packer of Spanish Sanguinelli oranges. This was quickly followed by Valencia-based melon, watermelon and citrus producer Hermanos Bruñó in July and, most recently, NaturGreen, a citrus and stonefruit producer in Seville specialising in bio-inclusive agriculture.
Owned by the Vercher family, Benifairó, Valencia-based Bollo is one of Spain's most emblematic brands, with annual sales of around 180,000 tonnes of fruit.
José Vercher, CEO of Bollo, commented: "We have found in TNFC the ideal partner to continue developing the project that our family started 100 years ago. We are very happy to be able to integrate our businesses and look to the future, representing a great opportunity for our customers, employees, partners and suppliers."
TNFC's CEO Antonio Alarcón said: "We are very satisfied with the agreement reached with the Vercher family, thanks to which we incorporated this hundred-year-old and innovative company into our project.
"From TNFC we will bet on the Bollo brand as the quality benchmark that it is today. Companies are the people that make them up and we will count on the good work of the Bollo team to continue on the path of success.
"In the last year, the group has grown by integrating complementary companies. Our intention is to become a partner of our clients, to be their reference in quality and to accompany them from the best practices in sustainability".
Ricardo de Serdio, founding partner and CEO of Fremman, added: "Since our entry into TNFC, we have been clear about the great value that results from the consolidation of a highly fragmented industry, as well as the benefits that result for their clients, who are guaranteed growing quality standards, volumes, calendar of varieties and, in short, service.
"For this reason, we will continue to support TNFC in its strategy, which we undoubtedly value as successful in the barely 18 months that have elapsed, during which four acquisitions have been closed, all of them cumulative value".