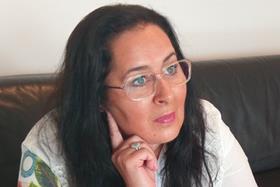 One of south-east Europe's leading fresh produce marketing specialists has established a new agency to develop marketing projects and offer strategic consultancy to brands in the business.
Julka Toskić set up AgroBrand at the start of September and plans to draw on her more than 15 years' industry experience, including seven years as marketing director at Serbia's largest horticultural exporter Delta Agrar.
She also expects the startup to offer something very different to existing agencies in Serbia. "If you wish to be involved in marketing in agriculture, or to manage projects or be a consultant, you must have an agricultural education and a lot of experience in that field," she tells Eurofruit. "Only in that way can you be in position to help agricultural companies and producers and to enhance their business or products and bring them more profit."
Having worked closely with some of the biggest brands in produce, including major apple trademarks like Pink Lady, Evelina, Kiku and Modí, Toskić also feels that branding is essential and very much the focal point around which fresh produce marketing must revolve.
"If you ask me why AgroBrand was chosen as the agency name, it is simply because I believe that everything is branding," she comments. "Without branding, customers and consumers will not recognise the value of your product or advantages of your business.
"The aim of AgroBrand is to make a significant effort to help clients be recognisable and stand out from the crowd."
Toskić will be speaking at this year's Fruitnet Forum South-East Europe, the annual conference and networking event for the region's fruit and vegetable sector, which takes place in Belgrade on 21-22 November.
There, she will outline some of the opportunities and challenges that lie ahead for fresh produce exporters in south-east Europe, charting the progress made by exporters during the past few years as they look to capitalise on Russia's EU ban and, more generally, adopt the right commercial strategies to secure their place in the international marketplace.
For more details, visit www.fruitnetforumsee.com