Company goes for growth in Latin American markets in new diversification drive
Camposol has announced plans to diversify its portfolio of markets and customers after focusing for several years on its traditional markets of North America, Europe and Asia. The company said it is seeking to opening new markets, mainly in Latin America, with a view to strategic diversification.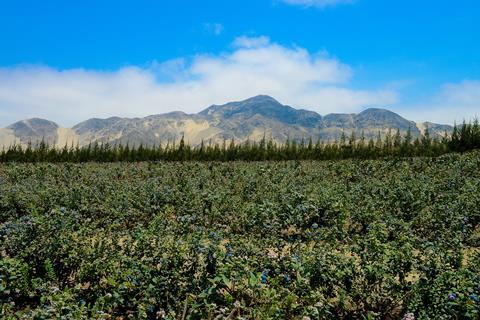 As a first step, it is resuming the supply of markets where it had previously had commercial contacts, such as Brazil, Chile and Costa Rica. At the same time, it is developing new markets such as Colombia, Mexico and Uruguay, among others, giving priority to Latin American countries with which Peru already has trade agreements.
Blueberries are one of the main products for market diversification, with shipments to Brazil and Uruguay having already started in April. The mandarin campaign is currently underway, and an interesting volume of avocado exports will also be destined for new markets.
Camposol said the objective is to offer its entire range of products, from all origins, to contribute to the marketing of the full range of qualities and sizes that it produces. In this respect, talks are already underway with several retail chains in Latin America.
Camposol said it would continue to maintain a strong focus on its core markets in North America, Europe and Asia that together with the new markets contribute to implementing a global commercial presence strategy.
"If in the last five years we have focused on consolidating cooperation with existing customers in the major markets, we must now expand our global footprint into those regions that also contribute to world demand in an important way. Feeding the world is our goal," said Fiorella Dyer, head of sales LatAm.