Clear changes in supply patterns of the country's apples and pears this season while shipments of citrus expected to top 2021 volumes
The latest forecast for South African citrus shipments still indicates that the country could export a record volume across all citrus categories this season.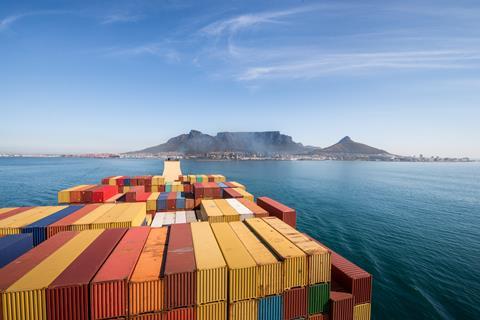 However, despite the country's apple and pear shippers forecasting record export volumes, there is clear difference in shipping destinations compared with last year.
The latest prediction for all citrus categories is 165m cartons, which is some 5.5m down on the first estimate for the season, but still 3.5m more than last year.
This is made up of a 2m-carton drop in grapefruit, a rise from 31m cartons to 34.5m cartons for mandarins, and a slight rise in lemons.
Navel oranges are up by about 1m cartons, with Valencias predicted to increase by around 3m cartons compared to last year.
At this stage it is not clear exactly how supply patterns for South African citrus will pan out – given the effect of the war in Eastern Europe and the new EU regulations and entry requirements for South African oranges.
Depending on what happens in the European arena it may well be that the final total export figure will be reduced.
It seems clear, at this stage of the season, that shippers of South African apples have been looking for different opportunities because of the war and other well-publicised logistical problems such as getting their fruit to the traditional markets of western Europe and the UK.
Pear exporters have seen their deliveries to Europe grow as supplies to Russia dropped.
Up to week 31 though, the loss of volume of pear sales to Russia was 8 per cent compared to last year. This proves that South Africa has still managed to supply significant volumes to Russia despite the disruption of the war.
The biggest winners this year in supplies of the coutnry's pears have been the Far East and Asia (up 21 per cent on 2021), the Middle East (up 16 per cent), Africa (up 34 per cent) and the Indian Ocean Islands (up 22 per cent - although from a low level). Supplies to the UK dropped by 5 per cent.
For apples it is somewhat different with supplies to the UK, up to week 31, dropping by 11 per cent and Europe only 4 per cent up on last year.
By contrast, volumes supplied to Africa (up 16 per cent), the Far East and Asia (up 9 per cent) and the Middle East (up 50 per cent) showed increases compared with last year.
Apple shipments destined to Russia dropped by 15 per cent. From a very low base, shipments to the US and Canada increased by 134 per cent, signalling renewed interest in those destinations.
As in the case of stonefruit and table grapes, where record crops did not transfer to much joy on the farm, it is too early to state what the outcome for the pome and citrus industries will be.
It is clear, however, that growers and exporters are perhaps now beginning to look elsewhere in search of new opportunities to sustain their growth in the years ahead.