Alain De Pauw joins as senior sales manager while the long-serving Joachim Hummel retires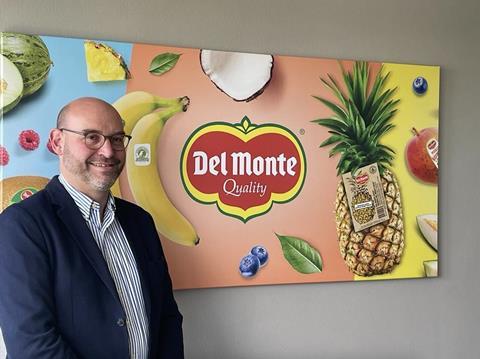 Fresh Del Monte Produce has said that it is strengthening its sales operation in Germany with the appointment of Alain De Pauw as senior sales manager.
The company said the move was part of its mission to bring wholesome healthy food in a convenient way to people around the globe.
"Since the arrival last year of Oliver Engelken as commercial director of Del Monte GmbH based in Marktheidenfeld, the company is developing a successful approach of business expansion and strengthening long-term partnerships with current customers," it stated.
Having joined the fresh produce giant last month, De Pauw brings over 20 years of experience in the fresh goods business across Benelux and Germany for various companies including Dole Europe, cooperative Landgard in Stralen and agro-tech startup NFG in Munich.
At the same time, long-serving Joachim Hummel has announced that he will be retiring after a lengthy in the fruit and vegetable business.
Hummel has held various positions over the last 17 years in the sales and logistics departments of Del Monte Germany.
"We are very grateful to Joachim for all that he has done within the Del Monte Germany sales and supply operations during the various assignments he held with us since 2005," said Engelken. His experience and enthusiasm will be missed and we wish him all the best for his planned retirement.
"Simultaneously, I am very pleased to welcome Alain into our team," he added, "who brings with him great experience to work with, positioning high quality products in the German fresh produce market and I am confident he will contribute to bring further opportunities to our customers and consumers so they discover the wide range of our global range of delicious and healthy products, sourced with the highest sustainability standards."