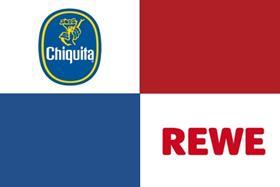 Fresh produce company Chiquita and Germany-based food retail group Rewe have purchased around 130ha of land in a protected area of Panama's Bocas Del Toro province as part of a partnership announced in early February aimed at protecting bio-diversity in San San Pond Sak, an area close to the multinational's banana plantations.
The purchased land is due to be donated to Panamanian environmental authority ANAM, which, alongside local residents' association Aamvecona and a number of NGOs, will work to restore and preserve the area's natural wetland habitat, protecting endangered manatees and sea turtles.
Dr Martin Küssner, a member of Rewe Group's executive board, declared: 'The partnership between Rewe and Chiquita is based on the conviction that threatened habitats and species can only be preserved with the support and participation of the people of the region.'
Restoration of San San Pond Sak's natural habitats has begun immediately, according to Chiquita, with planting of some 9,000 indigenous plants already underway.
Local and international volunteers are monitoring the hatching of leatherback sea turtle eggs as well as the natural habitat of the region's endangered manatees.
Volunteers, among them a number of Chiquita employees, have established a new turtle hatchery where around 4,500 eggs have been transferred.
As of the end of April, a total of 162 turtle nests had been counted on the reserve's beaches.
Michel Loeb, president of Chiquita Europe & Middle East, said the partnership with Rewe and the Panamanian authorities was another example of the company's long-term commitment to corporate responsibility.
'Our partnership with Rewe gives us the opportunity to contribute to the great biodiversity of the region and to promote the welfare of local communities in Panama,' he said.