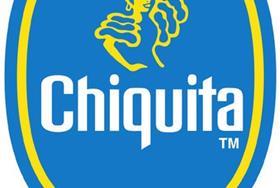 Chiquita has announced an expanded partnership for its San San Pond Sak biodiversity project in the border region of Panama and Costa Rica, in collaboration with Costa Rican banana organisation Corbana and German retailer Rewe.
The project, which has added Corbana and German government development corporation GTZ to its backers, was set up by Chiquita and Rewe in 2008 to protect the San San Pond Sak wetlands reserve, close to Chiquita's banana farms in Panama and Costa Rica.
In a ceremony held last Friday (5 March) on the banks of the San San River, Chiquita, Rewe, GTZ and Corbana formalised their agreement to protect biodiversity and work with communities and local public agencies in the coastal regions of Bocas (Panama) and Sixaola (Costa Rica), on both sides of the Panama-Costa Rica border.
The partners in the expanded initiative have committed to a three-year public-private partnership, which it said was committed to biodiversity, environmental education, community development and new income sources for inhabitants.
In a statement, Chiquita said GTZ would provide an important source of funding and expertise, while Corbana had farms and forest properties close to the Panamanian border in the Sixaola region.
"Chiquita is committed to supporting important environmental sustainability projects wherever we operate," said Fernando Aguirre, Chiquita's chairman and chief executive officer.
"The addition of GTZ and Corbana to our San San Pond Sak biodiversity project will further strengthen our sustainability efforts."