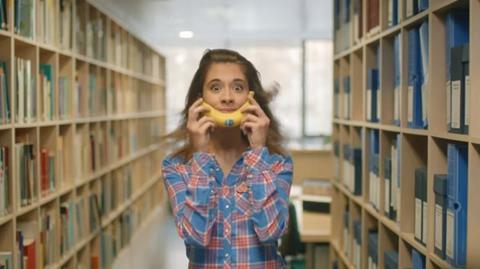 Chiquita is aiming to get consumers across all of its European markets smiling with the launch of a major new promotional campaign for its branded bananas, Eurofruit has learned.
The Just Smile campaign will be advertised to consumers in several countries over the coming months via a number of different channels including television, print and social media, and will focus on the enjoyment and feelgood factor associated with eating the fruit.
The look of the campaign itself is based on eye-catching new artwork created by the renowned Gruppo Armando Testa, Italy's largest advertising company.
The agency, which was responsbile for a string of recent highly successful campaigns for the Lavazza coffee brand, has developed a number of promotional projects for Chiquita over the past couple of years, including its Bite out Racism strapline, a major outdoor campaign based around the theme of 'Like', the Italian launch of its Despicable Me 2 film sponsorship and the introduction of a store concept called Chiq, also in Italy.
This year's campaign is set to be widely promoted across the European continent, involving individual promotional activities in Belgium, Czech Republic, Finland, Germany, Greece, Italy, Netherlands, Poland, Sweden and Switzerland.