Around 12,000 tonnes of peaches are expected to be marketed under the PGI Melocotón de Cieza label this year
Murcia's regional Agriculture Minister, Antonio Luengo, visited the Thader Cieza cooperative this week to mark the packing and labelling of the first peaches with the 'PGI Melocotón de Cieza' quality seal.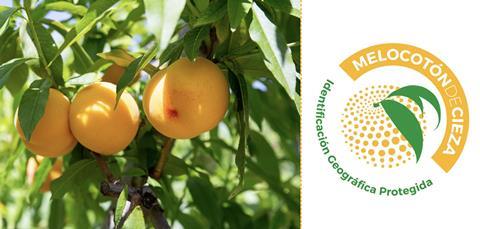 The Protected Geographical Indication label covers two peach varieties: Baby Gold 6 and Romea, grown in the municipalities of Cieza, Abarán, Calasparra and Jumilla in Murcia. Production this year is projected to top 12,000 tonnes.
This is the first time the quality seal is being used nationally. It will be rolled out in export markets once it has been certified by the European Union.
"Any consumer will be able to know as soon as they see the product that it is a peach recognised and distinguished for its quality and the sustainability of its production, offering an extra guarantee to the markets," Luengo commented during the visit.
The municipality of Cieza is home to the largest concentration of peach production in Europe, covering an irrigated area of 5,861ha and producing around 180,000 tonnes per year.