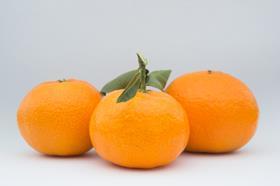 Could you provide a brief overview of your current stable of new citrus varieties, and what stage they have reached in their commercial development?
Mateu Chilet: Octubrina is a precocious variety that delivers very high yields every year. Despite being quite a new cultivar, it has already caught the interest of growers in both hemispheres. Plantings have reached about 300ha in Spain alone. So far the variety has received very positive feedback from retail customers in the UK and we plan to develop sales in other markets very soon.
Cultifort, meanwhile, offers advantages for both growers and customers: trees are very productive with good vegetative growth and the variety has very attractive reddish colour, high Brix and juice content, melting texture and succulent taste. It has reached commercial production in Spain and will soon be produced in different countries such as Italy, Turkey, South Africa, Uruguay and Peru.
Clemenlate is a late natural mutation of Clemenules that allows growers to extend the season for another four weeks from January. It's now ending the experimental phase to which we submit all varieties before releasing them for commercial purposes and will be ready for launch in the mid-term.
Meanwhile, with over 400ha planted since we started with this variety in 2013, Belabela is well known by our customers as the newest true-to-type satsuma available in the market. It is currently available from Spain and last year the first volumes were delivered from Peru. South Africa and Turkey are next in line for development.
Finally, Cambria which hails from South Africa, is also growing. The variety hails from South Africa and the first trees were planted in Spain in 2011. Now, there are around 400ha of production in Spain, Israel and Morocco. Up to 1,000ha of plantings have been authorised in the Mediterranean countries –news that has been very well received by growers and orders have been flooding in.
So which ones are enjoying the most success commercially?
MC: Octubrina, along with Belabela and Cambria are creating quite a buzz on the market. These three varieties are following the path opened up by Orri and Spring Sunshine mandarins.
I understand that Octubrina is sold exclusively by Tesco in the UK - is this also the case in other countries?
MC: So far, the fruit is only sold exclusively in the UK to Tesco. As volumes grow in the future, the variety will arrive to other markets too.
What key trends are you seeing in the citrus market right now? What are consumers looking for specifically when it comes to new varieties?
MC: The current tendencies are mainly focused on seedless easy-to-peel cultivars that offer rich and distinctive flavours, freshness, better shelf-life and attractive external colouration. In the last few years, we've also experienced an increasing demand for new varieties with healthy attributes.
How has Spanish citrus production changed over the past decade in terms of protected varieties? What proportion of Spain's output do protected varieties now account for?
MC: The market share of protected varieties is growing significantly, especially on the mandarin front. There are some protected varieties of oranges and lemons, a few of grapefruit and a large number of protected mandarins which represent most of the citrus offer, especially from Christmas time until the end of the citrus season in May, when superior mandarins such as Orri, Tang Gold and Nadorcott lead the market.
How big a problem is the unauthorised planting of protected varieties in Spain? Are producers gradually coming around to the concept of licensed varieties?
MC: While it remains a big problem in the citrus sector a lot of progress has been made. The legal framework is clear and its knowledge and understanding have been massively improved thanks to the positive experience that the exporters and growers are having with protected varieties and their control systems, as well as the support from the government, grower unions and other bodies who have helped to raise awareness through seminars, workshops, visits to trial plots, etc.