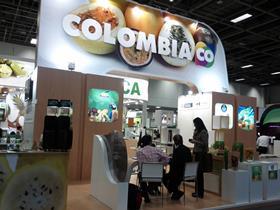 Chicago, Frankfurt and Paris are to host business networking forums with the intention of bringing Colombian exporters and sellers in touch with potential buyers in the US and the European Union.
The events, organised by Proexport Colombia (Colombia's trade investment and tourism promotions agency), will take place on 4-5 September in Chicago, 22 October in Frankfurt and 24 October in Paris.
The meetings follow the start of the Free Trade Agreement between the US and Colombia as well as the EU and Colombia, the latter of which took effect as recently as 1 August 2013.
In the US, 89 per cent of Colombian agricultural goods will become duty free upon implementation of the FTA.
With that in mind, Proexport Colombia is taking to Chicago exporters involved in the production and trade of tropical and exotic fruits, vegetables and herbs.
The EU deal, meanwhile, sees the region's customs duties on industrial and fisheries products lifted and trade in agricultural products become significantly more open.
Brussels estimates that Colombian exporters could save as much as €500m in duties annually as a result of the agreement and it will also help the South American country compete with the host of other countries that already have FTAs with the EU, such as Mexico and Chile.
The EU remains one of the largest investors in Colombia. Trade between the two parties has shown a significant increase during the last few years with its volume reaching more than €14bn in 2012, according to Proexport Colombia.
"The Business Matchmaking Forum is the ideal opportunity for Colombian and EU entrepreneurs to establish contacts and develop business meetings that enable them to make sales," explained Proexport Colombia's director, Juan Guillermo Perez.