The conference and expo prepares to welcome the international avocado trade next month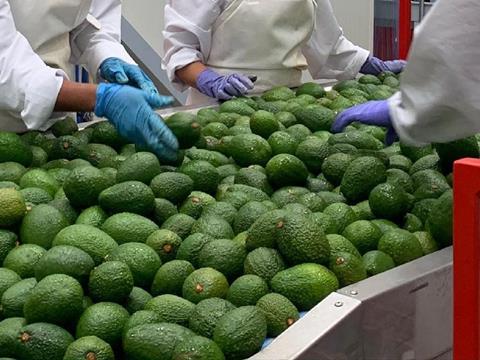 Colombian-grown Hass avocados will be the star of the show at the fifth edition of Territorio Aguacate, which takes place on 29-30 November at the Plaza Mayor Convention and Expo Centre, Medellín.
Organiser CorpoHass, (Colombian Hass Avocado Producer and Exporter Association), said the event will provide a "unique experience, based on knowledge, interaction and innovation, and generate value shared and differentiated in this sector".
Territorio Aguacate comprises nine "ecosystems" related to the production and marketing chain for avocados, the fourth most important agri-export crop in Colombia.
"With Territorio Aguacate we want to demonstrate that our Hass avocado is a benchmark for sustainability and that, by strengthening our sector and working together for it, we can conquer more markets and consolidate ourselves in those that already enjoy the flavour of our fruit," said Katheryn Mejía Vergel, executive director of CorpoHass.
The heart of Territorio Aguacate is the training and knowledge management space, comprising at least 20 academic conferences given by national and international experts, on topics such as productivity, marketing, consumer, sustainability, quality, efficiency, internal consumption, among others.
"This year, in Territorio Aguacate, we will have a large commercial exhibition, in which more than 130 companies related to the sector will participate," said Alejandra Madrid, manager of Agrilink which is partnering with CorpoHass.
"It will be a space to learn about and take advantage of a wide range of products and services to strengthen the value chain."
Other features of the event include AvoTalks, a series of more than 50 specialised talks covering specific topics in the business; AvoFuture, featuring innovative initiatives with a technological focus; AvoMatch, a mobile meeting scheduling app; AvoSolution, where leading companies can share their good practices and success stories; AvoTaste, an area dedicated to gastronomy featuring Hass avocados; AvoBar a networking space to share ideas; and AvoTour, organised tours to learn how the Hass Avocado is grown and packed.
For details on tickets and rates click here: https://territorioaguacate.com/boleteria/