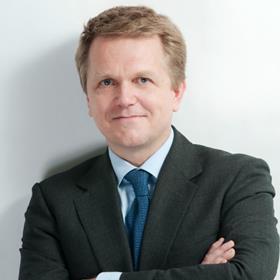 Like many millions of television viewers across Europe on one long Saturday evening in the middle of May, I reached for my atlas to find out just where Baku was. It had become important information for this time next year because, as we had all just witnessed, Azerbaijan had won the Eurovision Song Contest and with it the rights to stage the competition in its capital city in 2012.
The victory, which despite a torrential rainstorm brought thousands of jubilant Azerbaijanis out on to Baku's streets in the middle of the night, begs a number of important questions – not about the state of my social life, but rather more about how we Europeans ought to think about ourselves nowadays.
In addition, of course, to the quiet satisfaction that comes from tipping Azerbaijan to win ahead of such Eurovision greats as Ireland, Sweden and Germany, the first question that came into my mind was how this little country of 8m people, located on the shores of the Caspian Sea, could consider itself part of Europe.
European expansion has gone beyond the wildest imaginings of that small group of far-sighted statesmen who set up the European Coal & Steel Community in the aftermath of the Second World War.
Soon enough other countries had joined in too – including, at last, my own in 1973 – but it wasn't until the unravelling of the Soviet Union and its satellite states in 1989 that the doors of Europe opened eastwards. No surprise that Europe was to find many of these new democracies heading westwards, keen to embrace our principles and, as it can be with sudden love affairs, it soon enough spawned – this time, a European Union of 27 member states.
But Azerbaijan lies in Eurasia – no prizes for understanding its geopolitical importance, the name gives it away – and it is becoming a gateway to the five so-called 'stans'.
Kazakhstan, Uzbekistan, Kyrgyzstan, Turkmenizstan and Tajikistan, all former Russian republics, with a combined population of 63m and plentiful natural resources, are increasingly seen as an emerging market in their own right.
Addressing last November's Eurofruit Congress Middle East in Dubai, Andriy Yarmak of Kiev-based Fruit Inform outlined some of the opportunities in fresh fruit and vegetables in Central Asia: total production of 23m tonnes has grown by more than 60 per cent since the mid-1990s, and the region is becoming significant in vegetables and melons in particular.
Imports are limited, but they have been stoked by the boom in demand for oil and natural gas, which means gdp levels are rising from a modest US$5,000 per capita today.
Fascinatingly, Dubai's now well-established fresh produce business, through which vast quantities of fresh produce are imported and re-exported every year, has begun to serve as something of a hub for buyers based in central Asia – so much so that canny suppliers from all over the world have seen their orders start to grow.
Last month's news that the port of Antwerp has now developed a railway link that connects Europe and China underscores the strategic importance of the region for the future. After all, it was along these highways of the old Silk Road that so much trade was done in the days of Marco Polo. It also widens the horizons for European fresh fruit and vegetable producers and exporters. They know that their future prosperity depends not only on satisfying the demands of supermarket buyers at home but also on prospecting opportunities much further afield.
And it means we will all have to keep a much closer eye on the Eurovision Song Contest next year too.