Trade association recognised for its efforts to promote Colombian Hass avocados in the global market
Colombian avocado association CorpoHass has won the Agricultural Business Excellence Award, given by the country's Ministry of Agriculture and Rural Development.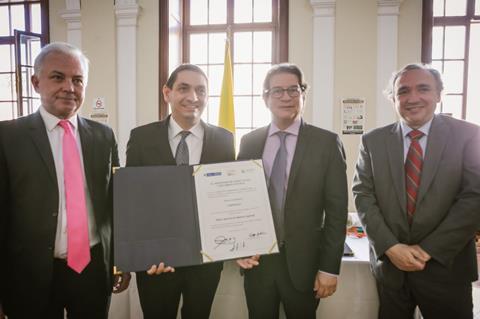 It was named winner of the 'Best regional initiative for impact' category for its contribution to the advancement and diversification of Colombian Hass avocado exports.
Together with the Institute of Colombian Agriculture, CorpoHass has worked hard to overhaul the country's avocado business, spearheading several initiatives to improve the competitiveness and sustainability of Colombian Hass avocados.
Jorge Enrique Restrepo, CorpoHass's executive director, received the award at a ceremony held this week at the National Capitol building in Bogotá.
Colombia has become a key player in the supply of Hass avocados to Europe in the past decade. As well as increasing its presence in Europe, Colombia is working hard to open up new export markets.