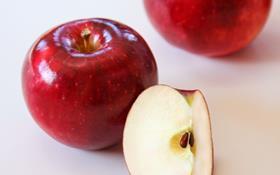 Cosmic Crisp is among three new apple varieties that have been unveiled at a special virtual event in Italy's South Tyrol region.
VIP Val Venosta and Vog, the country's two largest apple suppliers, said they expected commercial production of the varieties– which offer flavours including honey, cinnamon, kiwifruit, plum and elderflower – to be available from the start of the next European season later in 2021.
The trio of products will be sold under three different brand names: Giga, Cosmic Crisp and RedPop.
Cosmic Crisp is already grown in the US, but the arrival of Italian-grown fruit will mark the first time it has been produced and sold outside North America.
Giga and RedPop, meanwhile, are completely new varieties that were bred in Belgium and Italy respectively.
Click here for a full report on Apple Summit 2021, the official launch event for VIP and Vog's three new varieties.