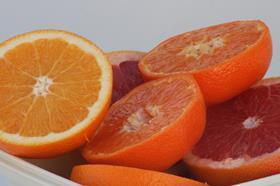 The shift of the Covid-19 epicentre from the Western Cape to the northern areas of South Africa is significant for the country's citrus industry.

"This means that more people will be getting sick in the Northern Provinces including South Africa's leading citrus growing province, Limpopo, which could impact on the availability of harvesting and packing staff," said the Citrus Growers' Association (CGA) in its update to growers.
This followed an address to the nation on Sunday when the country's president, Cyril Ramaphosa, painted a bleak picture of what is expected during the next few months.
"As predicted by health experts the epicentre has moved from Western Cape to Gauteng, while cases in the Eastern Cape and KZN are showing significant growth,' the CGA continued. 'If ever you need to keep your staff safe now is the time. The workplace must be the safest place, and all workers should be encouraged to take personal responsibility for their health when away from work.'
The CGA said that, unfortunately, as the infection rates increase in the Eastern Cape and Kwa-Zulu natal, the work force at Port Elizabeth and Durban ports would be affected.

"Talk about perfect storms – the storms that hit South Africa at the end of last week and this week were accompanied by other factors that will challenge the logistics of Southern African citrus for the next few weeks."

Diesel shortages, meanwhile, threatened to disrupt trucking of fruit as thieves compromised the Transnet fuel pipeline from Durban to the Reef, the association outlined.
The illegal truck drivers' strike, which was accompanied by lawlessness and violence, meant that many transporters schedules were disrupted.
"[due to] The fact that most transporters now only travel during daylight hours, and some are not prepared to take the risk on South African roads, a backlog of consignments at packhouses and in depots has resulted,' the group noted. 'Due to the bad weather and storms over the last five days there have been stoppages at South African ports – exacerbating already unacceptable vessel delays."

The CGA said that things were further complicated, because the increased Covid-19 infection rates in the provinces has meant a reduction in operational personnel at the ports.
It appears that Zimbabwean citrus growers' have their own transportation problems.
"The Beit Bridge border post was closed for 24 hours for sanitisation – causing vehicles to back up for 10km, resulting in extensive waiting time, the association noted. "As we enter the height of the Valencia and late mandarin season, exporters are encouraged to keep in daily contact with their logistics providers to reduce congestion, costs of storage and stress. The ports are going to be under pressure for the next few weeks and all should plan accordingly," the CGA concluded.