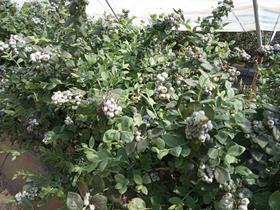 Spanish berry cooperative Cuna de Platero has launched its first blueberry variety created especially for local production.
Cupla was developed by the cooperative's in-house research and development department and has been adapted to the agro-climatic characteristics of Huelva, Spain's main berry growing area, said manager Juan Carlos García.
The first commercial crop, of around 500 tonnes, will be available this year.
The cooperative said Cupla is a sweet, very juicy blueberry with a good shelf-life that produces large and extra large.
Its production cycle runs from December to the end of April, with peak volumes between mid-January and mid-March.
"Moreover, the fruit is present throughout the entire branch of the blueberry bush which facilitates its harvesting," the company said.