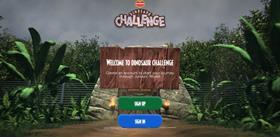 Fresh Del Monte has announced a global partnership with DreamWorks Animation and Universal involving the Jurassic World franchise.
The campaign will offer dedicated promotions and will see the launch of an augmented reality game called Dinosaur Challenge.
A wide range of Del Monte products, including the Del Monte Gold pineapple and Del Monte premium bananas, will feature various characters from the Jurassic World: Camp Cretaceous series.
Across the the next three months, users of the brand across Europe will be able to access the exclusive game.
Players scanning different QR codes on Del Monte labels and stickers will unlock special skills and boosters to help escape the game's island. Users can also unlock augmented reality (AR) content for a limited time by obtaining badges and medals through the game.
The partnership not only covers the European region, but also North America, the Middle East and Africa.
"At Fresh Del Monte, we seek strategic brand partnerships to help encourage kids to eat more fruits and vegetables," said Thierry Montange, regional marketing director at Del Monte Europe Africa. "Therefore, we could not be more excited to partner with the Jurassic World franchise to bring these fun products and adventures to families across Europe.
'We look forward to getting more fruits and vegetables in kids' hands and hope this is the first of many future partnerships with DreamWorks and Universal."
Additionally, In some markets such as the UK or the US, consumers can enter for a chance to win a trip to experience Universal Orlando Resort's three theme parks in Orlando, Florida.