Company says Deil's "expert skills" will ensure it maintains and extends it close links with customers in Europe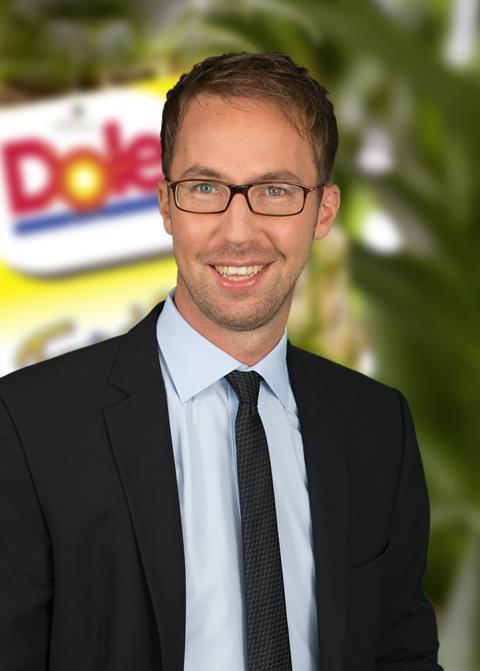 The world's largest fresh produce company Dole has handed overall responsibility for the development of its European customer base to Tobias Deil, who has taken on the role of managing director, Dole Europe GmbH.
The appointment represents Deil's latest promotion in a series of career progressions up the Dole ranks over the past two decades.
After he joined the Hamburg-based importer as a trainee in 2005, Deil graduated with a bachelor's degree in business administration in 2008.
The company then hired him as a sales executive and he subsequently took on a variety of commercial positions within its Fresh Fruit and Diversified divisions.
In 2012, while he continued to work in the sales and procurement department, Deil began to study for an MBA in Cape Town. During that time, he liaised closely with Dole's business operation in South Africa.
According to Dole Europe GmbH, Deil's "expert skills" have seen him establish the group as a key player in the European berry and avocado categories, and take on a lead role in the management of key European accounts.
Following the July 2021 merger of parent company Dole Food and Irish multinational Total Produce, Deil moved into new roles as director of fruit for Dole Europe and category director EMEA at the newly created Dole plc.
With his most recent appointment as managing director of Dole Europe, Deil is expected to "maintain and extend" his very close links with the group's customer base in Europe.