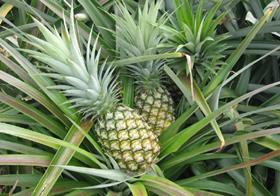 Dole Food Company, the US producer-marketer, has revealed that it has introduced a number of new, progressive environmental agricultural practices for pineapple production in Costa Rica.
The group has worked in tandem with the Costa Rican government to formulate solutions for paraquat-free pineapple production, following a decision by the company to discontinue the substance's use in October 2007.
New measures include mechanical destruction and minimum tillage, eliminating the need to burn crop residue in order to eliminate the threat of pests such as cattle fly.
'Our model practices on Dole's pineapple farms in Latin America are setting new standards for the entire industry,' said Richard Toman, vice-president of pineapple operations for Dole Fresh Fruit International.
Additionally, Dole is working alongside Costa Rica's Ministry of Environment and Energy in order to produce a carbon neutral product supply chain for bananas and pineapples in the country.