Volumes for 2023/24 will be lower than expected but in line with the five-year average
Catalonia's apple and pear crop will be 15-20 per cent lower than originally expected this coming season due to drought, according to fruit association Afrucat. General director Manel Simon said this would put volumes in line with the five-year average.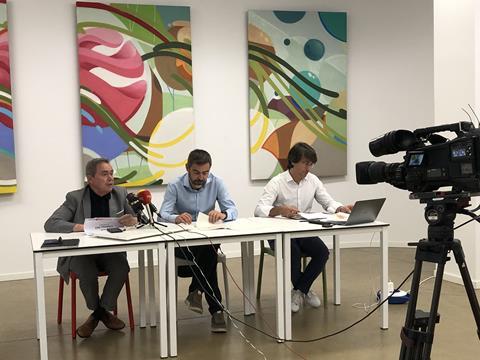 Afrucat said although flowering and fruit set had been "exceptional", the lack of water had led to a massive thinning of flowers and fruit to minimise the water needs of the trees, which has resulted in less fruit per tree and larger calibres.
The organisation noted that the bigger sizes would help with the marketing of the fruit, especially in Spain where they are more popular with consumers.
The apple crop is expected to weigh in at 266,100 tonnes, 22 per cent higher than in 2022 and 1 per cent below the five-year average. By region, Lleida will harvest 175,960 tonnes and Girona 88,570 tonnes.
Afrucat said harvesting in Lleida will begin 5-7 days earlier than usual while in Girona it will be similar to a normal year.
The pear harvest will be 31 per cent up on 2022 at 126,000 tonnes. Again this is similar to the five-year average. By region. Lleida will harvest 121,830 tonnes, Girona 3,200 tonnes, Tarragona 870 tonnes and Barcelona 313 tonnes. Harvesting is expected to be between 7 and 10 days ahead of last year.
"It should be remembered that last season's inclement weather knocked down the forecasts for 2022/23 in both for apples and pears," Simon said.
"This year there have been no significant frosts and, although there have been sporadic hailstone episodes in Lleida and strong winds and showers in some regions, the loss of production has not been significant overall."