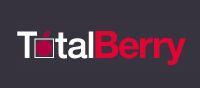 A major project to both enhance the quality of Egyptian strawberries and reduce production costs is already showing promise as the season gets underway. It is the result of substantial and ongoing investment by Total Berry, the UK-based branch of Total Produce.
Total Berry has linked up with several major producers since the mid-90s and has established Egypt as a major winter component in its year-round sourcing strategy. This season, it expects to import around 2,500 tonnes between December and March.
"We have added a new dimension to our strategy by developing the technical abilities of our suppliers," explains Tim Morton, general manager of Redeva, responsible for the breeding programme.
"We are now looking at different varieties and measuring their sugar-acid ratio to increase the classic strawberry flavour, rather than simply rely on the level of sweetness," adds Dr Drew Reynolds, technical and business director of Total Berry. "The other benefit is to give our supermarket customers better flavoured fruit with less waste and a longer shelf life."
To achieve this Redeva has recruited Soil Moisture Sense (SMS), which specialises in assisting producers worldwide to optimise water usage and reduce fertiliser input, both of which represent high cost in North Africa.
Enviroscans, as the system is known, is already operational on two farms, and SMS director Peter White believes that the early results are already looking very promising.