Envy triples its sales volume this season, while Candine sales continue to gather momentum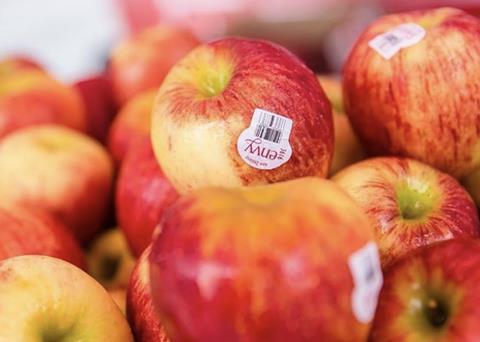 Blue Whale has reported strong sales of Envy and Candine apples in Spain this season. In what the company describes as an "atypical" campaign marked by the consequences of the heatwave, the French cooperative said Envy sales had increased threefold on last season, exceeding the company's expectations.
"Envy is a crunchy and sweet apple with a very consistent flavour, something that Spanish consumers value in a special way," said Blue Whale's commercial director Marc Peyres.
Candine, a premium sweet variety, is also performing well in international markets, especially Asia. Blue Whale said Asian markets, led by China, have seen a six-fold increase in sales this season.
With production of this variety expected to grow from 3,500 tonnes to 8,000 tonnes next season, Blue Whale said the 2023/24 campaign is expected to be highly dynamic.
"The Spanish market will continue to be key for Candine. We have great expectations for Spain with this variety in the next campaigns," Peyres noted.
According to Blue Whale, the 2022/23 campaign has been marked by the heat waves and drought suffered in France last summer, which led to reduced volumes, sizes and season length for certain varieties.
The most affected cultivars were early season varieties like Fuji and Royal Gala, while later varieties such as Pink Lady and Joya were barely affected.
While countries in southern Europe saw a reduction in volumes, those in the north had big harvests.
"The result was markets in the north under pressure while in the south everything was more fluid," Peyres said.
With an annual turnover of €300m, Blue Whale produces 240,000 tonnes of apples on more than 5,500ha, which it exports to 72 countries worldwide.