Eurosemillas fails in attempt to invalidate the registration of ownership of the mandarin variety
The Board of Appeal of the European Union's Community Plant Variety Office (CPVO) has confirmed the Community Plant Variety Right No. 14.111 for the Nadorcott mandarin variety.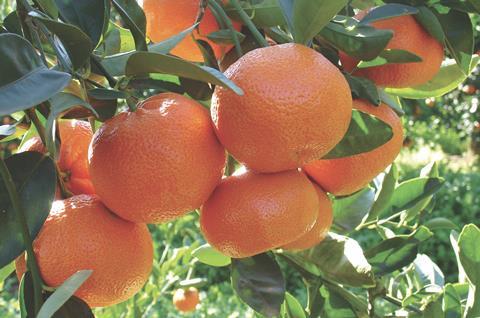 The decision allows the Protected Plant Varieties Club (CVVP), which manages the variety in Spain and Portugal, to continue its fight against its illegal propagation.
This is the latest episode in a long-running dispute arising from the production rights of Nadorcott, developed in Morocco, and the Tango mandarin variety, developed by the University of California Riverside.
It centres on whether Tango, registered in the EU as Tang Gold, is 'essentially derived' from Nadorcott or sufficiently different to make it eligible for registration and protection.
Since the arrival of Tango on the market, CVVP, together with Nador Cott Protection, has presented repeated legal action to try to halt its spread.
For its part Eurosemillas, which holds the licensing rights to the variety, applied to the CPVO to invalidate the registration of Nadorcott.
"This is the third time the CPVO has confirmed the validity of the plant obtainment of the Nadorcott variety," CVVP said in a statement on Thursday.
"In the most recent case, Eurosemillas asked the CPVO to invalidate Nadorcott's registration, just one day after the same Board of Appeal ruled that the only two differences between Tang Gold and Nadorcott are the viable pollen and the number of seedlings produced under cross-pollination conditions."
The CPVO has ordered Eurosemillas to pay 100 per cent of the costs of the appeal.