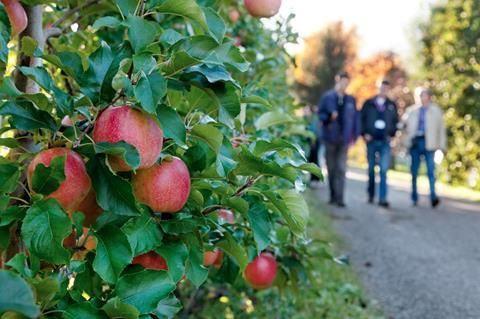 Early reports from Prognosfruit, the annual meeting of the European apple and pear industry, which is being held this year in the Czech capital Prague, suggest the continent can expect a significant rise in volumes of both fruits during the 2013/14 season following a dramatic downturn in production last year.
According to forecasts revealed by the World Apple and Pear Association at the event, EU apple production in 2013/14 is expected to be around 10.8m tonnes, up 7 per cent on the previous season.
European pear output, meanwhile, appears likely to rebound strongly, with the forecast putting this season's crop at 2.24m tonnes, an increase of 18 per cent on 2012/13.
Last season, apple volumes in the EU fell 9 per cent year on year to around 9.7m tonnes, while at 1.97m tonnes the pear crop was at itslowest level for more than two decades, andover 25 per cent down on the 2.63m tonnes turned out in 2011/12.
Further details of this year's Prognosfruit forecasts are now available here.