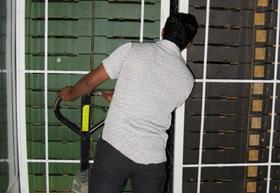 India's fresh fruit and vegetable exporters have been warned by the European Union to take more care over the quality of their produce shipments, adding to a number of other similar warnings issued by countries including Saudi Arabia and Australia over the past few months.
The country's Agricultural Produce Export Development Authority (Apeda) said adhering to international standards would be essential in maintaining access to the European market and confirmed plans to enforce restrictions on all fresh produce exports that should see exports permitted only via Apeda-approved packhouses.
'The EU has raised serious concerns regarding the interception of harmful organisms in fresh fruits and vegetables exported to the European region,' said Apeda director BK Boyal. 'The EU has also threatened to take stern action (including a ban) unless the situation improves.'
Boyal said Apeda had assured the EU that India was 'fully committed' to providing safe and pest-free fruit and vegetable exports to the EU, adding that 'all necessary steps are being taken in this direction.'
India's fresh fruit and vegetable exports to the EU have reportedly risen dramatically in the past three years, from around €15.1m in 2010/11 to more than €19.3m in 2012/13.
This year, buoyed by an anticipated increase in table grape shipments to 215,000 tonnes compared with 172,000 tonnes last season, India's fresh produce export earnings had been expected to be as high as €23.4m, but recent hail damage to grapesand the loss of other crops due to poor weathermay ultimately set back that result.
Apeda will begin implementing its approved packhouse scheme from the start of April, Boyal noted.
'India has committed that, effective 1 April 2014, all exports of fresh fruits and vegetables to the EU would be routed through Apeda-approved packhouses, wherein inspections, examinations and testing of export consignments will be conducted under the supervision of plant quarantine personnel,' he said.