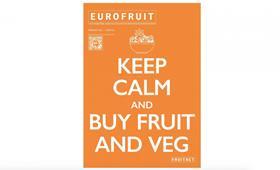 The February issue of Eurofruit is out now, available on the Eurofruit app.
This issue includes the annual Fresh Focus Italy special, which examines the impact of Covid-19 on fresh produce businesses across the country and the sector's response to the pandemic.
This edition also features a dedication to the late Daniel Corbel of France, as well as focuses on organics, apples, Brazil and innovation.
To access all this content and much more make sure you download the Eurofruit app to your smartphone or tablet from theApp StoreorGoogle Play today!