Global Berry Congress edition spotlights new developments in one of the produce sector's most exciting categories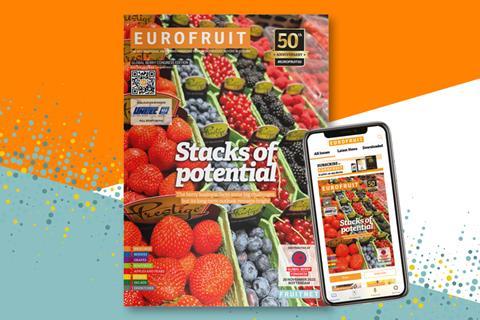 This issue of Eurofruit brings you an in-depth look at all the developments in the world of berries as we build up to the 2023 edition of the Global Berry Congress, which takes place in Rotterdam on 28 November.
It features an exclusive interview with Frutura CEO David Krause about the group's recent move into berries and cherries with its double acquisition of Sun Belle and Giddings Fruit, as well as all the latest on BayWa Global Produce and Nufri's joint venture to supply Spanish-grown blueberries to the European market.
The issue also looks at how the Southern Hemisphere blueberry season is shaping up and what impact supply shortages caused by El Niño will have on the market. And we bring you a round-up of new developments in berry breeding, sorting and packaging.
Eurofruit also reports on the new Southern African table grape campaign, and updates on kiwifruit, citrus, apples and pears and salads.
You can subscribe to Eurofruit Magazine HERE.