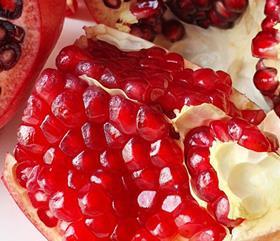 Spanish organic specialist Flor de Doñana is ramping up its pomegranate production. The company, best known for its organic berries, now has 80ha under production –up from 60ha last year, at its farms based in the Doñana National Park in Huelva.
The company's pomegranate campaign runs from weeks 35 to 52, and begins with harvesting of the Acco variety before moving on to Wonderful.
All the fruit is packed in 100 per cent biodegradable cardboard boxes with FSC certification.
"Thanks to its powerful antioxidant properties, consumption of pomegranates is on the rise, particularly in countries like Austria, Germany, the UK and France," said the company's marketing manager Alba Rodríguez.
Since the onset of the coronavirus pandemic, Rodríguez said the company had seen a surge in sales at its online store.