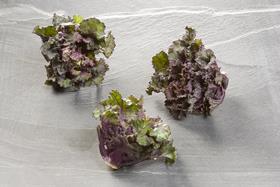 UK seed specialist Tozer Seeds has announced that its proprietary Brussels sprout-kale cross, Flower Sprout, will be available in various European countries such as Germany, Norway, Sweden, Switzerland and the Netherlands from early 2015.
The product has been sold in the UK since 2010 and Tozer says its goal is to make it available across the whole of Europe "so that every family can enjoy its unique qualities".
Flower Sprout will be launched internationally at next month's Fruit Logistica, where a presentation will take place on the second day of the exhibition highlighting the brand's marketing strategy for 2015.
"This presentation will reveal the different activities that the brand is planning to develop to raise awareness about this new vegetable which is surprising many families with its versatility, flavor and outstanding properties," the company said.
"This new vegetable is a unique fusion of fresh and nutty flavours and was created from the desire to produce a Brussels sprout with a more subtle flavour, which was a versatile ingredient and looked great."
The vegetable, which is available from November to March, resembles a tiny cabbage with green frilly leaves and streaks of purple. Tozer claims a 100g serving contains double the amount of vitamin B6 and twice the amount of vitamin C than standard Brussels sprouts.