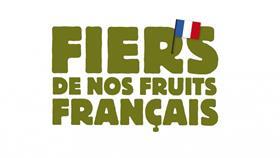 As the stonefruit season approaches, AOP Peaches and Apricots of France are ramping up promotions in support of the new campaigns.
This year, in light of the Covid-19 crisis, the AOP (an association of producer organisations, representing more than 900 French producers) decided to highlight the pride of its peach and apricot producers, as well as its partners, including distributors, wholesalers, processors and restaurateurs.
The campaign, dubbed 'Fiers De Nos Fruits Français', will kick off with 31 TV spots on channels France 2, France 3 and France 5.
The spots, to be broadcast on 8-17 June, are expected to generate close to 11m contacts.
The video stresses the importance of eco-responsible agriculture, producing in a sustainable way that respects the environment and promotes biodiversity.
The association has also produced an educational film, which brings together testimonies of various partners, highlighting the importance of buying local, eating seasonal and taking pride in French production, as well as the passion and dedication of the growers.