For the first time, the fair will occupy nine halls of the Ifema exhibition centre in Madrid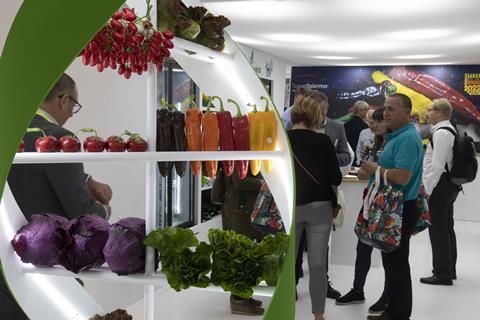 With less than four months to go till the start of the 15th anniversary edition of Fruit Attraction, the fair's organisers, Ifema and Fepex have announced that it has exceeded the total occupancy of last year's edition.
Current occupancy stands at 58,700m2 and is expected to increase further in the coming weeks, prompting the organisers to add an extra hall. This brings the total number of halls for the 2023 show to nine.
Hall 1 will be dedicated to companies from the Fresh Produce area and Hall 3 will host the Valencian Community, Italy and participants from the Auxiliary Industry area, Ifema said.
Hall 5 will accommodate Castilla La Mancha, La Rioja, Extremadura, the Canary Islands and various organisations, as well as the Innovation section of the fair: Smart Agro and Biotech Attraction. Murcia will occupy Hall 7, and Andalusia Hall 9, in both cases also with companies from the Auxiliary Industry.
The Fresh Food Logistics area and Southern Hemisphere exhibitors will be in Hall 4; Catalonia, France, the Netherlands and Belgium in Hall 6, while Portugal, Italy and Germany, among others, will be in Hall 8 alongside organic companies and those from related industries. Finally, Hall 10 will be dedicated to national and international production and auxiliary industry companies.
With a total expected participation of 1,800 companies from 47 countries, the Fresh Produce Area has so far recorded a 5.5 per cent increase in exhibitor numbers over the previous year, and represents over 69 per cent of the fair.
In the case of the Auxiliary Industry Area, which accounts for 25 per cent, Biotech Attraction has grown by 12.5 per cent, and Smart Agro by 10 per cent. The Fresh Food Logistics Area also recorded an increase of more than 23 per cent, with the participation of 43 companies.
"Spain's influence as a world leader in the fruit and vegetable market is reflected by the presence of almost all the autonomous communities producing fruit and vegetables in the country, confirming Fruit Attraction as an effective tool for generating business opportunities and accessing new international markets, precisely in a key month for planning campaigns," Ifema said.
"These highly positive figures highlight the growing interest of the fruit and vegetable sector in participating in the industry's largest business centre, as well as its support for driving Fruit Attraction as a fundamental lever for internationalisation and a meeting point for all professionals in the supply chain."
Fruit Attraction 2023 takes place on 3-5 October in Madrid.