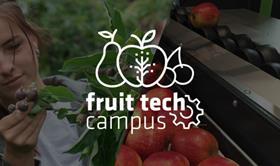 Netherlands-based grower training centre Fruit Tech Campus has announced plans to present its first ever Fruit & Tech Innovation Award.
The award, which includes a €2,500 cash prize or a public award, will recognise a technological innovation that contributes to the future of fruit production.
According to the organisers, that innovation is needed more than ever as demand for better sustainability, health, biodiversity and food security continues to grow.
"[These] are all challenges in the fruit sector that require a new way of working," the group commented. "Companies are growing which means they need more technical support and management automation. Moreover, a combination of low economic results and high labour costs creates a demand for affordable technological solutions."
The award presentation, powered by Topsector Tuinbouw & Uitgangsmaterialen, will take place on 14 October 2021 during the FTC Business Inspiration Network event.
Applications are open until 1 September via the organisation's website.