Report includes findings of recent Human Rights Impact Assessment as the group strives to 'shape wellbeing for the world'
Fyffes recently concluded its third year of human rights due diligence and has provided an update to its salient human rights risks in its second Human Rights Report.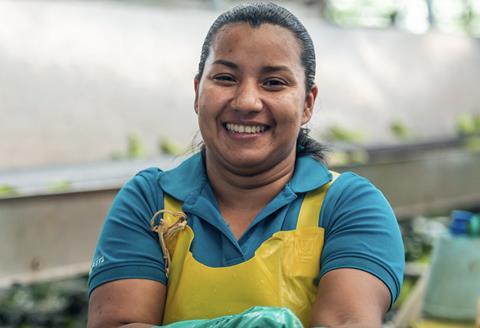 The report included the findings and results of the Human Rights Impact Assessment conducted by Business for Social Responsibility (BSR) in 2022, and the focus areas to mitigate the most relevant human rights risks in Fyffes' operations and supply chain.
BSR conducted the in-depth assessment in Honduras and Guatemala, including a site visit to Honduras where it spent time with the new management team, appointed in September 2021.
BSR also visited two of Fyffes' largest and longest business partners in Colombia, Banasan and Uniban.
Fyffes said that its company vision was to shape wellbeing for the world, and the first step in achieving this goal was to have "the strongest ambition across the fresh produce sector in relation to human rights due diligence", which included sharing with all stakeholders Fyffes' commitments to preventing and mitigating salient risks.
The company noted that its approach to human rights due diligence was founded on the UN Guiding Principles for Business and Human Rights as well as the OECD Guidelines for Multinational Enterprises, "enshrined in Fyffes code of conduct, the Fyffes Principles".
It was in a strong position to meet the existing and emerging legislation regarding human rights and environmental due diligence, including the new German Supply Chain Act, the French Vigilance Law, the Swiss due diligence and reporting legislation, and the new European Corporate Sustainability Due Diligence and Reporting Directives, Fyffes confirmed.
The company has already established a human rights core team, which will evolve into a human rights and environment committee.
It has also conducted a Climate Change Risk Assessment during 2022 and as a next step will identify the more localised impacts of climate change at individual operations.
Fyffes outlined that its human rights due diligence was reinforced by the Community Needs Assessments (CNA), conducted during 2021 and 2022.
These assessments involved working with independent experts to interview over 2,200 people from over 50 communities surrounding farms in five countries to identify their most pressing needs.
The CNAs also reinforced the salient human rights risks in these countries and provided insights on which to prioritise Fyffes community donations and investments.
"In sharing our Human Rights Report, our goal is to be transparent with our communities, employees, stakeholders, and customers about the challenges we face as well as our plans to address those challenges," said chief corporate affairs officer Caoimhe Buckley.
"I would like to thank BSR and the sustainability team, led by Julie Cournoyer, for their leadership in this area, placing Fyffes at the forefront of human rights due diligence."