Changes to Honduran operations benefit more than 5,000 employees and temporary workers as well as local communities
Fyffes and its subsidiary Sol Group have published the initial results of its melon business transformation in Honduras.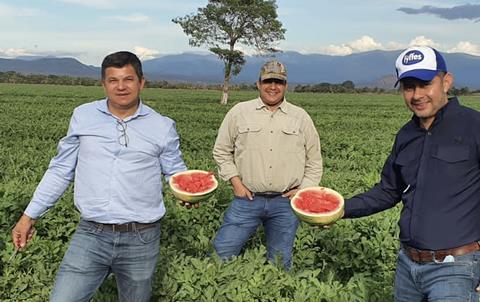 According to Fyffes, the operation is led by its new local management that prioritises working conditions, community participation and improvement, environmental management, as well as sound corporate governance.
The first step for the transformation was the appointment of a new general manager for Sol Group, Genivaldo Pereira, in October 2021, followed by the incorporation of a new operations manager in Honduras, Reginaldo de Lima, as well as new managers of compliance, human resources, sustainability, labour, and farm relations.
Fyffes said it had made "major changes and improvements" to its melon operations in Honduras, covering working conditions, social security, community investment and freedom of association.
"We are pleased with the progress that has been made in the last 12 months," said Pereira. "Without a doubt, this is the beginning of a process of continuous improvement in which we are totally committed, not only to continue strengthening our sustainability strategy, but also to promote and strengthen the commercial and economic opportunity for Hondurans in the communities that surround our farms."