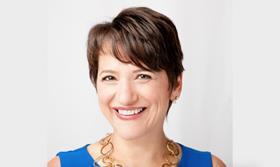 Fresh Del Monte Produce has announced the appointment of Elana Gold as its new vice-president and chief marketing officer (CMO), a move that it has said will help continue to build its global brand image.
In her new role, Gold will lead Fresh Del Monte's global marketing functions, executing global, regional and local marketing strategies aimed at delivering long-term and sustainable business growth for the brand.
Gold, who has accrued more than 25 years of experience in building strategies, organisations and capabilities for companies like Abbot, Novartis, PepsiCo, Sabra Foods and Yum! Brands, will report to president and COO Youssef Zakharia.
Most recently, she served as chief commercial officer at Before Brands, where she helped to develop and launch a new category of advanced childhood nutritional products to reduce food allergy development risk in children.
"I am excited for Elana to bring her vast experience, creativity and talent to the Fresh Del Monte Produce family," said Zakharia. "As we continue our roadmap to achieve our five-year strategic objectives, including to become a consumer-driven company, it is clear that we need to build upon the great equity in our brands. Elana is just the right person to ensure we carry this through."