With 20 years' experience in different countries, the appointment signals the federation's growing internationalisation strategy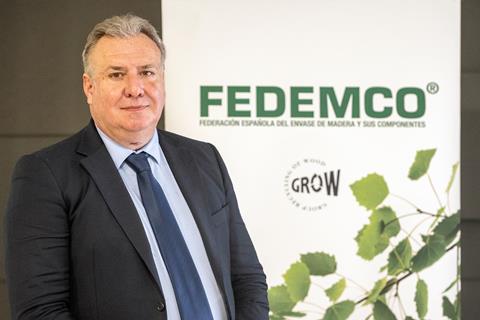 The Spanish Federation of Wood Packaging and its Components, Fedemco, has named Guillermo Arregui Ferrando as its new director.
His background in marketing, business development and speaking four languages, the appointment signals the group's growing focus on the international market.
"My main task at Fedemco is to make the federation known not only in Spain but also in Europe," Arregui said.
"Only by promoting our work will we be able to influence the achievement of a European recycling policy for wooden packaging. We want this policy to be fair with our companies and with our raw material."
Arregui has held several positions across different business areas in Spain, Germany and the US.
He has a degree in Economics and Business Administration from the University of Valencia, a diploma in International Business from Leeds Metropolitan University and a master's degree in Business Management and Marketing at the Higher School of Business Engineering (ESIC) in Valencia.
"I believe that my experience in non-profit organisations and private companies helps me understand the work and the challenges that Fedemco faces," he continued.
"I hope this background is useful to detect the needs of our associates. In short, what we want at Fedemco is to accompany our associates. Implement services that are of great value to them and, with this, the federation continues to grow."
Founded in 1991, Fedemco brings together manufacturers of wooden containers, pallets, boxes and cases for agri-food, industrial packaging, components of wooden containers, plywood, machinery and other supplies.
Its membership currently comprises 66 companies, both associates and collaborators, spread throughout Spain.
Spain leads the manufacture of wooden packaging in Europe with 148,000 tonnes produced in 2021. Of these, 57 per cent were for commercial use, 24 per cent for domestic use and 19 per cent for industrial use.
According to research by the Mediterranean Institute for Sustainable Development (Imedes) the manufacture of wooden containers has been growing across all categories in the last five years.