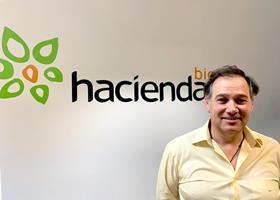 Spanish organics specialist HaciendasBio has appointed Fernando Morote as its new commercial director. He replaces Antonio Casallo, who takes on the role of product director.
Morote, who has more than 25 years of experience in the fruit and vegetable sector, will oversee the consolidation of the company's international growth strategy.
"Working in different countries and in very different multicultural environments has given me an insight into the evolution of fresh produce demand," Morote stated.
He praised HaciendasBio's philosophy of supplying healthy food in a socially and environmentally sustainable way, and said he looked forward to strengthening relationships with distributors and adding value to the company's offer.
Welcoming Morote to the team, president Ferrán Conti said the ecological arena was the one in which the organisation is making the most progress.