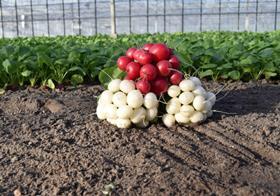 Hazera has revealed that it is introducing a new concept for its annual open days, which this year is being held at the company's breeding station at Machinestraat 4, Warmenhuizen in the Netherlands on 24-26 September.
According to the seed specialist, the new Hazera Experience Days will offer an inspiring platform for growers, processors and retailers to understand the different needs, sharing valuable information and ideas.
The aim is to create strong, fruitful collaborations and develop successful varieties together, Hazera outlined.
'The world is changing,' the group noted. 'On top of yield and production security, other traits such as taste, sustainability and consumer preferences become more important. These characteristics are valuable for the whole chain, from grower to consumer.'
During the Hazera Experience Days, a wide range of crops will be on display, including tomatoes, onions, cabbages, cauliflowers, peppers, watermelons, carrots and radishes.