Apo Conerpo's EU co-funded campaign comes to the fore at the Rimini event and launches Shake&Go, a new consumer competition to win 100 portable smoothie makers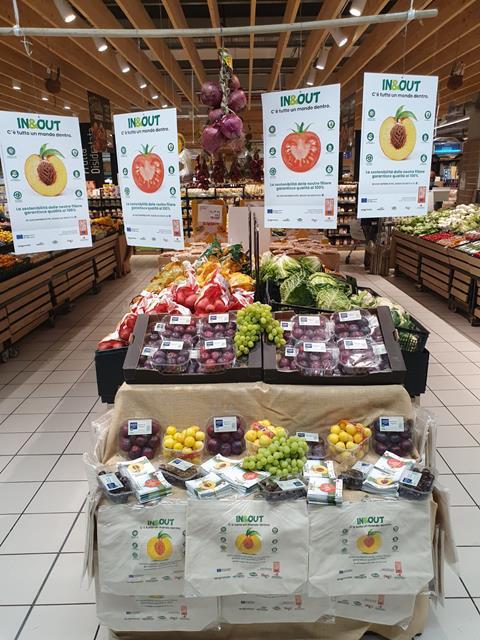 In&Out, a promotional campaign to promote the quality, healthiness and sustainability of European fruit and vegetables, and to enhance the role of grower organisations throughout the EU, is at leading international fresh produce exhibition Macfrut in Rimini, Italy, for the third year running on 3-5 May, with a dedicated position in Pavilion D3, Stand 115.
The project, which is run by leading Italian supplier Apo Conerpo and co-financed by the European Commission, has already organised thousands of promotional events and point-of-sale activities involving supermarkets and other retailers across Italy and a number of other European markets.
At Macfrut 2023, it will present an information area for the duration of the event at a shared space belonging to Alegra, Brio and Valfrutta Fresco.
"Following a three-year journey through Italy, Denmark and Austria, the promotional campaign is ready to take stock of its activities as it approaches its end on 31 August.
"It will also talk about the new challenges that the world of fruit and vegetables faces. and will face in the future", explains Apo Conerpo president Davide Vernocchi.
"From climate change to saving water, from the fight against plant disease to the fight against foreign pests: in these three years we have told millions of consumers about the European fruit and vegetable growers' daily commitment, consolidated in POs (producer organisations)."
He adds: "It's a journey that has shown how much has been done on the sustainability front, the protection of environmental resources and biodiversity, but also the huge effort that has been made to constantly guarantee the availability of high-quality, healthy and traceable fruit and vegetables. "Alongside these challenges are other ones such as drought, labour shortages and the issue of consumption: in this context, having a dedicated space at a major exhibition like Macfrut was essential."
Throughout the event, representatives of Apo Conerpo's business units will be available to meet with technicians, buyers, and information professionals, as well as all visitors.
"They will demonstrate the cornerstones of In&Out, illustrate its aims and the results achieved so far, thanks also to the innovations in technologies and varieties employed by our associates."
Shake and go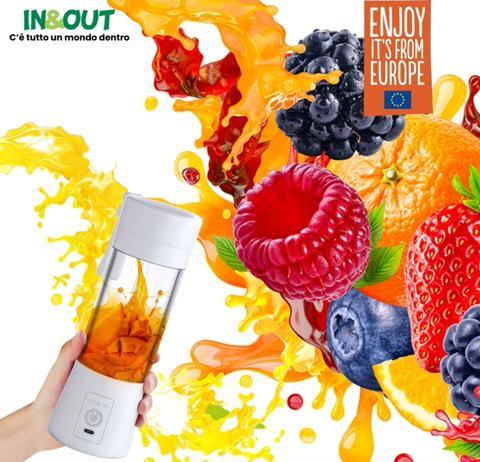 Macfrut 2023 is also an opportunity to learn all about Shake&Go, the new contest conceived by Apo Conerpo to support its communication initiatives and to verify the actual impact of In&Out on consumers.
"After the positive experience of the first two with 'Fai il pieno di vitamine' (Fill up on vitamins) and 'Vinci in leggerezza' (Win and stay light)," says Vernocchi, "which allowed us to collect more than 15,000 opinion questionnaires for each initiative, handing out dozens of blenders and multi-use steamers to the lucky winners, for the last year we chose to focus on life outside the home and rediscovering mobility after the tough Covid years."
Shake&Go will give away 100 cordless portable mini blenders to make fresh fruit and vegetable smoothies wherever you are.
To take part in the Shake&Go contest, consumers must simply answer a few simple questions by filling in the online questionnaire on the official In&Out website by 31 May 2023.