Egypt's main mango producing region has introduced an event to celebrate and promote Ismailia mangoes, with the aim of encouraging exports and attracting new investment
Ismailia, a city in the northeast of Egypt, played host to the country's first mango festival this month, with the ambassadors of New Zealand, Indonesia, the Philippines, Saudi Arabia, Nigeria, Jordan and Sri Lanka attending the opening.
Ismailia is the main mango-growing region in the country, known for producing top-quality mangoes owing to its favourable soil and climate. The mango harvest starts in late July and continues until late September.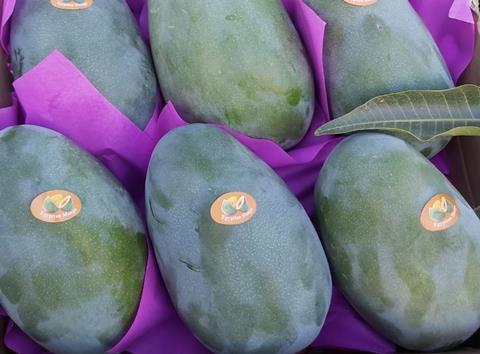 Other crops produced in the region include strawberries, oranges, sesame and peanuts.
Organisers said the aim of the event, dubbed the Ismailia Mango Festival, is to promote Egyptian mangoes for export and foster new investment and job opportunities in the sector, while encouraging tourism in Ismailia province.
The Ismailia governorate said a chief goal was to attract investments in new facilities for packing and canning mangoes, as well as for the production of juice, jam and other by-products.
The governorate stated that Ismailia produces one-third of the country's mangoes with a cultivated area of more than 35,612ha, exporting US$1.4bn of mangoes and other crops over the past three years.