The foreign ministries of the UAE and Israel are working on a shared database to help their companies take advantage of opportunities in Africa, including in agriculture and water
Israel and the UAE are pursuing joint ventures in Africa, according to a report in Israel Hayom, as the foreign ministries of both countries confirmed work on a shared database.
With a focus on agriculture and water, as well as communications and digital endeavours, the joint database would link Israeli and Emirati companies looking for such ventures and create "mutual opportunities to exploit and promote projects in Africa".
The foreign ministries will reportedly provide assistance to the companies in dealing with the different governments on the continent.
Trade between Israel and the UAE has rocketed by 438 per cent to more than US$1bn in 2021 following the signing of the Abraham Accords in 2020, and the free trade deal agreed in May is expected to lead to a further boost.
"The past two years have seen a significant leap in mutual trade, and such business cooperation strengthens ties between economies and adds a dimension of depth to all relations between the two countries," said Yael Ravia-Zadok, head of the economic diplomacy division at the Israeli Ministry of Foreign Affairs.
She said that the Emiratis were highly aware of Israeli firms' reputation for heading up projects in Africa.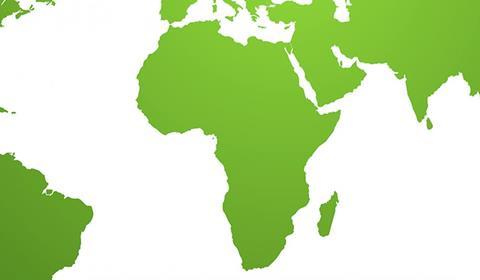 "There's great economic potential here," she added. "There is also great importance to dealing with global challenges together, chief among them climate change and its effects on the Middle East and Africa."
The project is set to focus on ventures in Uganda, Kenya, Nigeria, Ghana, Côte d'Ivoire and Senegal.
According to Ravia-Zadok, Africa will be home to around a quarter of the world's population by 2050, with its population forecast to rise from 1.3bn people in 2020 to 2.5bn.
"According to the African Development Bank, the continent needs investments of US$130bn-US$170bn in infrastructure, so it's enough to have a small share to generate a huge profit," she said. "Israel brings with it world-class capabilities and a reputation of the highest level in the fields of agriculture and water. Israel is also a world leader in digital technology and communications.