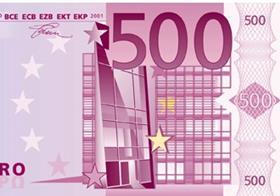 The head of one of Italy's leading agricultural organisations has hit out at Polish producers who, it has been suggested, have collected 90 per cent of the €125m in emergency funding recently made available to EU fruit and vegetable suppliers affected by the Russian import ban.
That follows the European Commission's decision to suspend the support scheme over fears of fraudulent claims. Despite only being launched on 18 August, the €125m ceiling has already been reached.
Giorgio Mercuri, president of Italy's Alliance of Agri-Cooperatives (Alleanza Coop), said the news was a blow to his country's horticultural sector.
'After the injury, the insult," he said. "The suspension of European aid to fruit and vegetable production affected by the embargo Russian leaked yesterday evening, leaving Italian fruit producers without any economic cover and confirming all the doubts and concerns we expressed about the limited availability of resources allocated and the means of accessing finance."
He continued: "The principle of 'first come, first served' has shown therefore the complete ineffectiveness of the mechanism adopted to introduce the emergency measures and, as we feared, it has left autumn products like apples and pears totally devoid of support."
Outgoing European Commissioner for Agriculture and Rural Development Daçian Ciolos has committed to relaunching a revised scheme in the coming days.
Mercuri said the Commission would need 'to keep a careful watch on the amount of requests from countries that too simplistically declare they have withdrawn large amounts of fruits and vegetables".