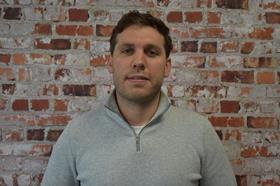 JLM Produce will progress to managing the trading arm of Jupiter Group under a new agreement.
Jupiter Group is the majority shareholder in JLM Produce, which also manages the wholesale side of the Group.
Jupiter Group's stated mission is to be "the most transparent brand in fresh produce with a commitment to programmed supply from their own global production."
Trading and wholesale specialist Michael Gant (pictured) will be leading the trading desk, working closely with the Jupiter Group team to ensure business continuity. Gant will also support trading enquiries from this point forward.
Mark Tweddle, chief executive of Jupiter Group, said: "We have been working closely with JLM and the Gant family for many years and look forward to further aligning our relationship moving forward," said Tweddle.
"Whilst this change has always been part of our long-term plan, it's nice to share the progression and collectively maximise our strengths as entities of the Group."
Alongside the Jupiter supply, JLM has its own exclusive supply from Spain and South America built from over 25 years' experience and well nurtured, long standing relationships.