Company's Limpopo packhouse now runs completely on green energy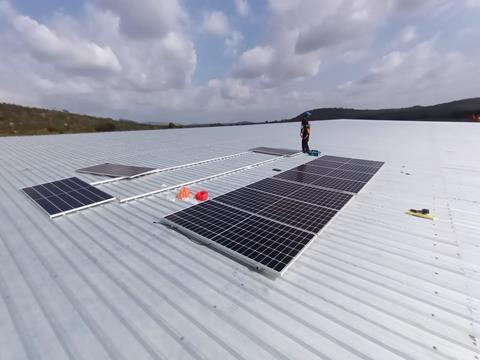 Global fresh produce company Jupiter Group has installed solar panels on the roof of its Limpopo packhouse as part of its ongoing sustainability strategy.
It means the packhouse control room is now completely self-sufficient, no longer relying solely on traditional power supplies.  
"It means our state-of-the-art ten-lane Greefa SMARTSort packing line can continue its 50 tonne per hour pack out rates using the South African sunshine as its power source," the company said.  
Commenting on how the South African citrus season is progressing so far, Jupiter noted that after a higher than anticipated Turkey Valencia crop, up 25 per cent on volume expectations, it is now harvesting premium Midknight Valencia oranges in Limpopo through to week 37. This will be followed by the Delta harvest through to shipping in week 39.   
"We're in a positive position with our high quality and higher than anticipated yield of Valencia's. The reports from farm are excellent and the fruit internals are looking fantastic too," said Jupiter's head of sales, Gareth Wilcock.  
"It's been great to see the dedication on farm this season as they manage the 2022 harvest alongside the 2023 preparations.  
 "We are now working closely with our global customer base to export the fruit to the right markets before focusing on our Greek Grape season ahead."