At the World Investment Forum in Abu Dhabi, Kazakhstan's minister for trade stressed the investment opportunities in the country and the importance of Central Asia as an agricultural hub
Investment from the UAE is providing Kazakhstan with good opportunities for growth in bilateral trade relations, according to Arman Shakkaliyev, the minister for trade and integration of the Republic of Kazakhstan.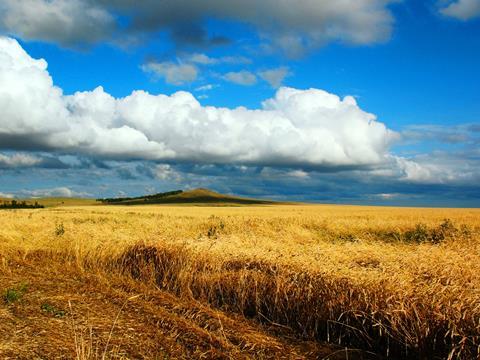 At last month's World Investment Forum in Abu Dhabi, Shakkaliyev told Emirates News Agency (WAM) that the country had plans to boost bilateral trade to US$1bn (AED 3.67bn).
"We discussed investment in environmental, social and governance (ESG) and climate change agenda, and as a representative of Kazakhstan, I showed our plans about new trade roads from the Caspian Sea to Abu Dhabi and Dubai ports in the UAE," he said. "It is very important that a new road connects Central Asia as an agricultural hub and gives us new challenges to open regional markets."
"The key direction of Kazakhstan's investment policy is to increase competitiveness, create optimal conditions for investors, and attract investment in non-resource-based export-oriented sectors of the economy," he explained.
Shakkaliyev said the country was focused on attracting investment in developing transport and logistics. "Kazakhstan has become a vital transport and logistics centre in Eurasia, offering 11 international transit routes, five railways and six roads," he stated.
"We have started to work with large logistics companies such as Simatech Shipping & Forwarding and Abu Dhabi Ports Group to develop a new transport route for the supply of agricultural goods from the Kazakh port of Kuryk to the Gulf countries," he continued. "This route will allow Kazakh exporters to deliver their goods in three days through UAE ports and onwards to all key ports in India, Pakistan, Asia-Pacific countries and the east coast of Africa.
In addition, Shakkaliyev said, Kazakhstan was interested in implementing joint investment and technological projects in the agro-industrial sector.
"As one of the world's largest agricultural exporters, Kazakhstan is committed to using its agricultural potential to address global food shortages," he said. Kazakhstan strives to facilitate investment and trade by applying the core principles of transparency, predictability and efficiency in trade and investment processes."